Everyone's excited about a new baby, and new moms and dads want to take their baby out and show it off. One place they like to go is the local swimming pool, which is not only a place to enjoy and relax, it is also where young children can learn essential life-saving drowning prevention skills. If you have a young child, you might wonder, "When can babies go swimming?"
Each child learns at his or her own speed, but as a rule of thumb, we recommend beginning water safety lessons at about age 4 to 10 months.
You might think this is too young, but once they are mobile and begin to crawl, infants are more likely to encounter hazards like swimming pools and ponds on their own.
Besides, they are already used to taking baths, right?
When is the best age for babies to go swimming?
Even at an age of less than a year, your child can learn the skills that could possibly save their lives.
One of the first things we like to teach infants is to be comfortable in the water. With the parents' help, they learn to navigate with their bodies and stay calm in a swimming pool. We ask parents to cradle their baby in the water in a relaxed way, as if they were holding them on the sofa. Children can read their parents' anxiety, so if you're calm, they are more likely to be calm.
Through our Little Splashers swim program parents learn how to introduce their baby to submersion in the water, breath control, floating on their back and how to kick for short-distance propulsion.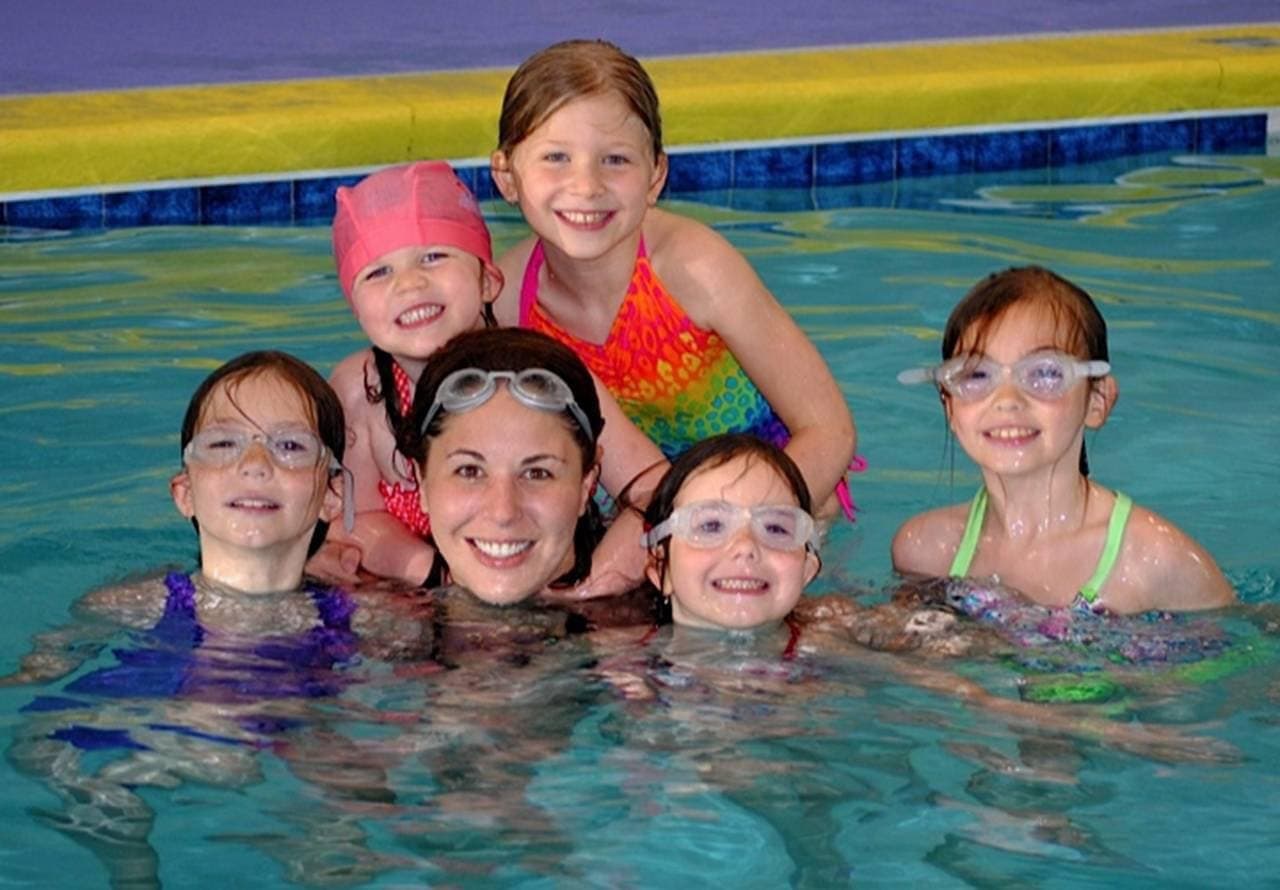 Swimming has health benefits
Being in the water requires your child to use muscles in a different way than on land, due to the resistance nature of water. According to an article on BrainWorld, "The water has over 600 times the resistance of air which is great for the muscles and it encourages neurological development too. The more tactile stimulation of the nerves the child experiences, the more that interconnections and neural pathways can develop in the brain cells."
Swimming should be fun!
You will get such a thrill watching your baby learn how to swim in the Little Splashers program. And you'll know that you're teaching your child how to survive should they fall into water someday. But for them, it's just plain fun. You'll see a lot of smiles and grins as the children splash about.
Contact SwimKids of Georgia
To answer your question, "When can babies go swimming?" we recommend starting them as young as four months old. If you'd like to enroll your infant in our Little Splashers program, contact SwimKids of Georgia. We'll be glad to explain this and our other youth swimming programs and get you started. Contact us today.