If you've ever sat back and wondered "
What is infant survival swimming?
" Know that you aren't the only one.
This technique for teaching babies how to float for survival in water at any depth, has slowly started to make its way to more mainstream audiences over the past few years.
The idea of training babies and toddlers to survive in the water unassisted first caught the world's attention in 1966, and was considered groundbreaking, if not radical. So groundbreaking, in fact, that it has taken the pediatric world a few minutes to catch up with the effectiveness of this training technique.
So what is infant survival swimming good for?
In a nutshell, it is one of the most effective ways to train a baby or toddler how to survive if they fall into a body of water.
After a few weeks of training, a child enrolled in an infant survival course will have learned how to flip over to float on their back, even if fully clothed with a regular diaper.
This last part is critical since not all swimming accidents occur during an actual swimming outing. Incidents while inspecting things found in water, or wandering over a covered pool, happen frequently.
What is infant survival swimming like for your child?
First of all, infant survival training is very safe when conducted with a fully trained instructor. Not only are they closely monitoring your child at all times, they are actively assessing and working with your child wherever they are at in their development.
No doubt, it is a physical workout for your baby or toddler, so instructors do keep an eye out for muscle fatigue. Some children cry throughout lessons and are fine once they have mastered the techniques. Others don't cry at all, or cry very little at the beginning.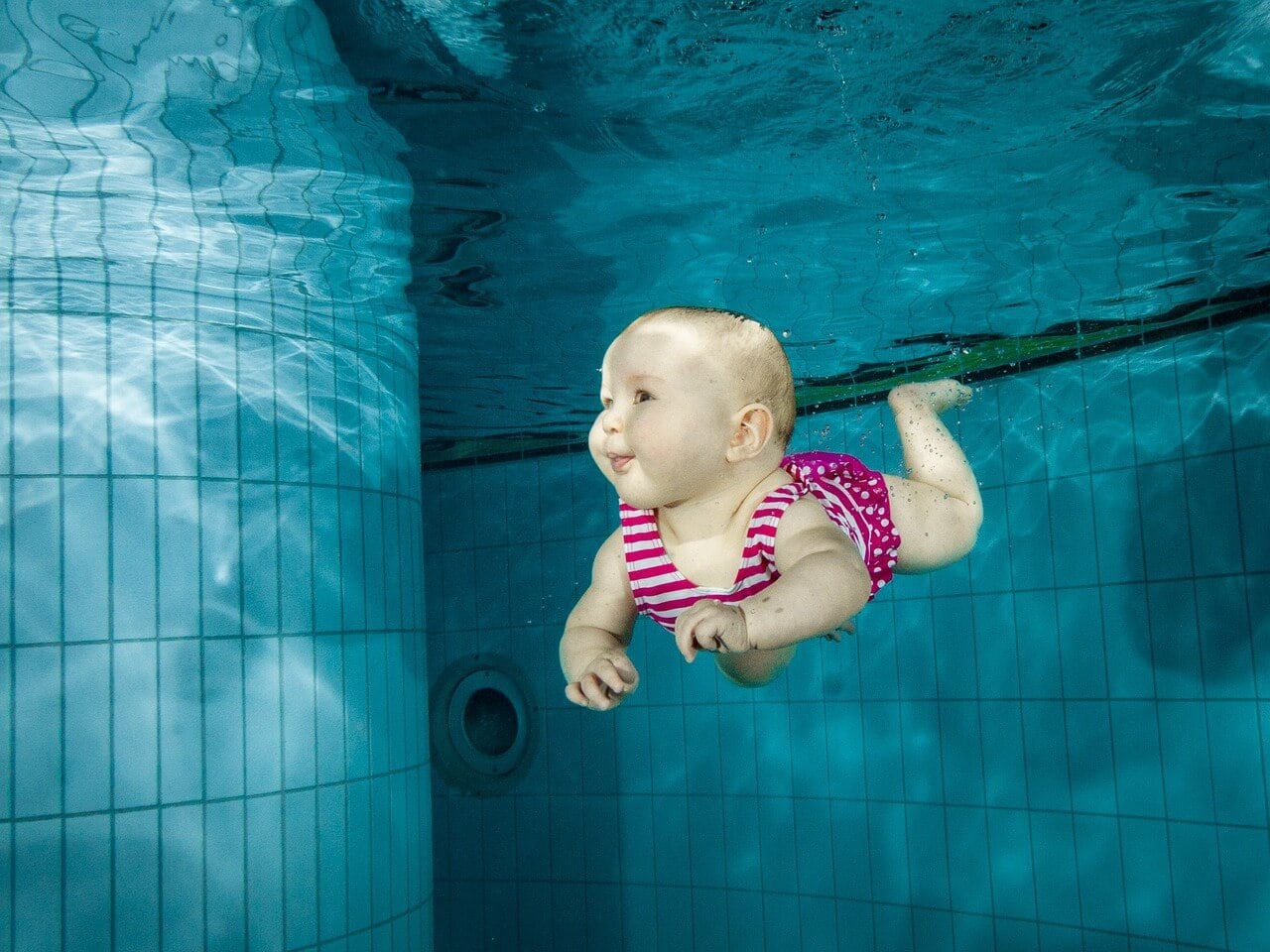 What is infant survival swimming doing for your child?
Outside of learning a skill that can potentially help keep your child safe around water, there are a lot of benefits to putting a baby or toddler into aquatic survival training early on in life.
Starting with increased muscle mass and more finely developed coordination skills, early swimming as a regular form of exercise also helps to lay the groundwork for a lifetime of healthy habits. Babies and toddlers that go through ongoing swim training are also more ready for school than their peers by the time they reach that age.
What is infant survival swimming not good for?
While having your baby or toddler trained in aquatic survival can provide some peace of mind, it should not supercede your regular water safety habits.
It is still important to keep an eye on children at all times when around any body of water. It's also critical to ensure that safety flotation devices are used at all times while on board boats or other watercraft.
Lastly, we recommend that you have ongoing, age-appropriate conversations with children about how to conduct themselves around water. Infant survival swim training should be one more tool you consider having in your water safety arsenal.