When very young children can learn to rescue themselves in a water situation, their chances for avoiding injury or even death go significantly up.
However, it is important for them to learn the
right
methods for survival swimming.
That's why we'll discuss the differences between Rollback-to-Float vs. the Pop-Up Breathing Method, otherwise known as the rollover vs. the pop-up method.
What is the Rollback-to-Float Method?
Sometimes called the "roll and float" or "rollover" method, the Rollback-to-Float method of survival swimming teaches infants and babies how to rise to the surface of any water into which they have fallen, and how to roll over onto their backs to float and breathe until help arrives.
How to train children.
Children learn best when trained in short intervals, of about 10 minutes each.
This helps them to focus on the task while avoiding fatigue.
How to train infants.
Infants will learn how to be confident in the water. Guided by their swim instructor, infants will grow more comfortable in the water and be able to swim safely should they find themselves alone, or temporarily unsupervised, in a pool, river, lake, tub, or some other body of water. They will also learn the basics of breath control.
What is the Pop-Up Method?
The Pop-Up style of breathing teaches beginning swimmers how to breathe with their head held forward instead of to the side, as more advanced swimmers do.
It is more appropriate for children ages three to five, or older, than infants. Since the swimmers are young, they generally cannot grasp the skill of breathing to the side until they become more physically and developmentally advanced.
Having the child go vertical when face down in the water is not encouraged. Rather, children are instructed to kick their feet to give them a forward motion, and push down with their arms into the water to lift their heads – pop up – to take a breath while kicking.
Rollover vs. Pop-Up Method
Rollover Method
The rollover method of survival swimming is a better technique for infants and very young children.
It helps them to overcome any fear of the water and learn that they can roll over to float and breathe while waiting for help. Floating on the back requires little energy and can be done for longer periods of time than the pop-up method.
Pop-Up Method
The pop-up method of survival swimming is more appropriate for children past the age of three or four, where they have more control over their bodies and can understand the various movements involved in floating face down, kicking and breathing simultaneously.
However, this method can put the child's body into an improper alignment and impede their balance in the water – and their ability to catch a breath. This method requires a lot more energy and stamina than the Rollback-to-Float method.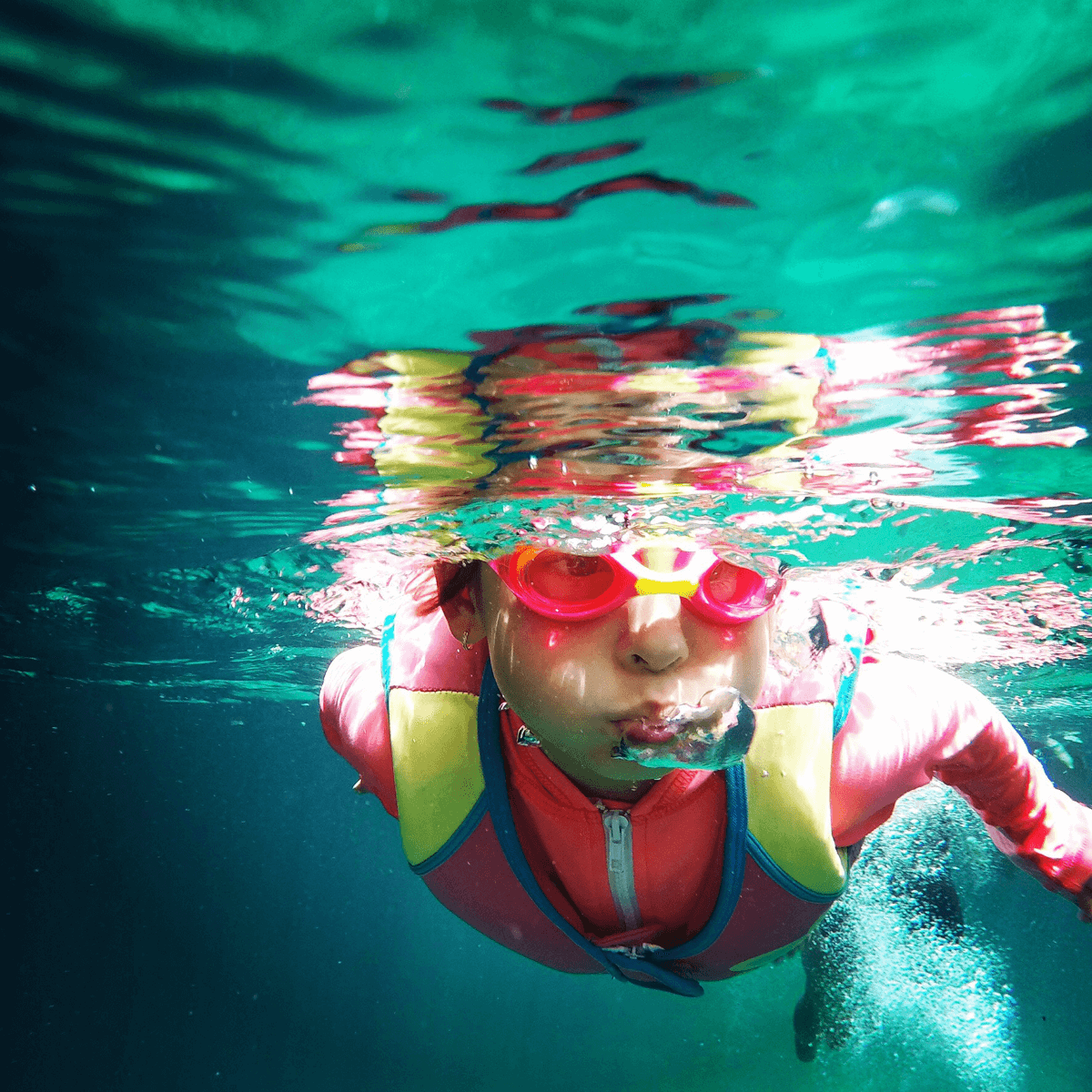 Learn Survival Swimming at SwimKids of Georgia
At SwimKids of Georgia, we're different from other swim programs in that we teach the proper swim survival technique of Rollback-to-Float instead of Pop-Up Breathing. Since kids can rest while floating, it can make all the different in their rate of survival.
Contact SwimKids of Georgia
We encourage you to sign up for our Infant and Survival Swim Lessons!