When you don't know how to teach your infant to swim, but you still want them to learn, the best place to start is by looking for schools with teachers who specialize in infant swimming.
Whether it be baby-and-me classes, or infant survival swimming, being an effective infant swim instructor requires intensive, specialized training. The right instructors will not only know how to keep your baby safe in the water while they teach, they will be instrumental in helping your baby to develop a positive, lifelong relationship with water.
So what should you look for in a swim school?
The right swim school knows how to teach your infant to swim safely.
They should have a pool that is heated more warmly than usual (upper 80's/lower 90's), because infants and toddlers don't regulate body temperature as well as adults, and can become cold quickly.
A quality swim school will also ensure the pool area is neat and clean, and will keep lesson length short to avoid overworking a baby. They will also know how early a baby can learn to swim (more on that, here)  and will go to great lengths to ensure instructors are keeping abreast of the latest techniques and research.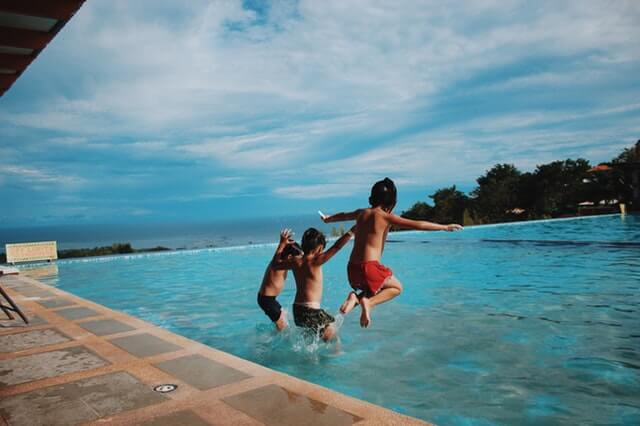 The right swim school should also know how to teach your infant to swim for fun.
All work and no play, as the saying goes – it's no fun for anyone! But more importantly, play is a form of learning for children.
An informed swim instructor will know how to introduce play into swimming in order to help incentivise and keep a student moving towards their swim goals.
We like to use a combination of different pool structures, slides, and foam channels whenever appropriate. Because babies are naturally curious about their surroundings, these tools often work well to keep them engaged.
The best swim instructors know how to teach your infant to swim in a loving and caring way.
They take the time to assess your child's development, and keep a close eye on them during lessons to avoid overworking them. They figure out pretty quickly how much challenge a baby can handle, and when that baby will need a break.
They also work to ensure your baby will come away from their time together having accomplished everything they were supposed to learn. The best swim instructors will even show you how to continue working on your baby's skills at home.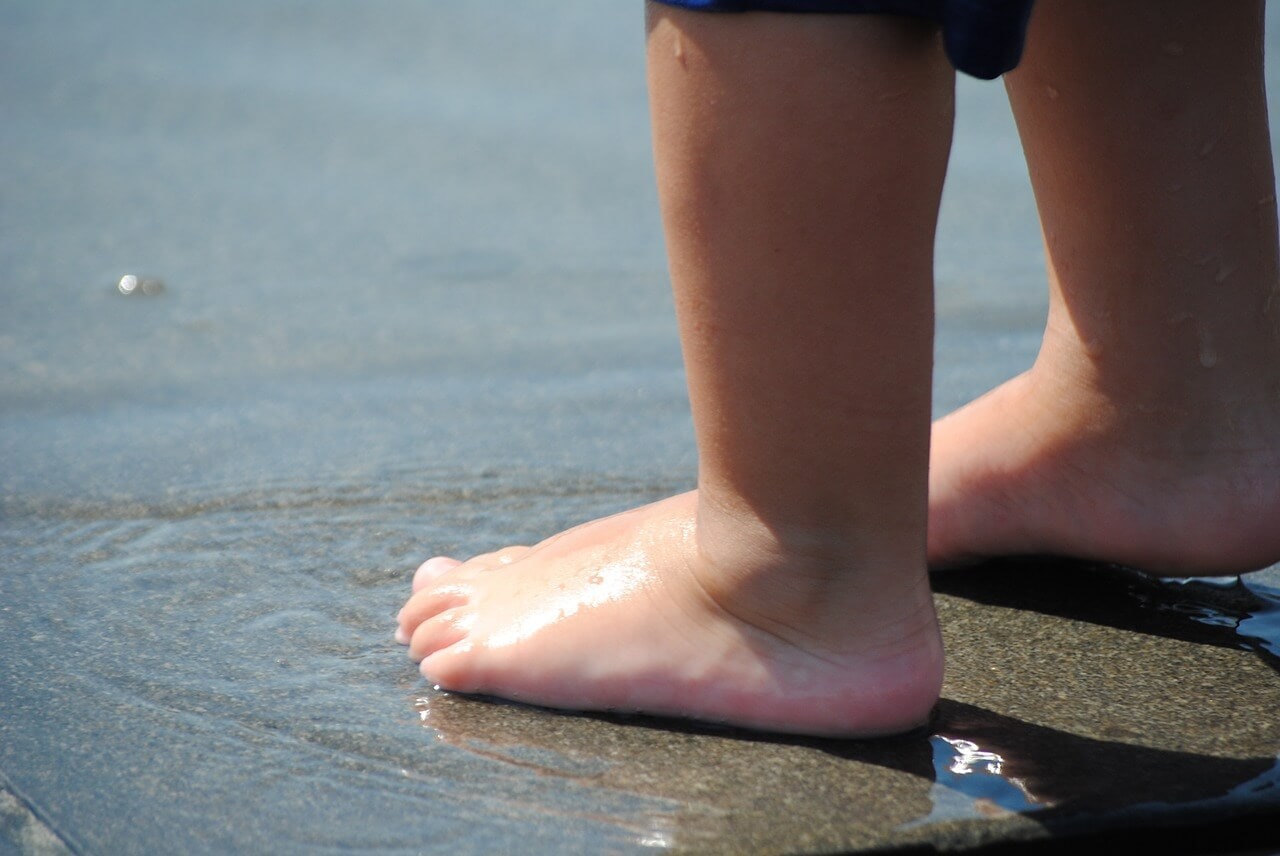 The instructors at SwimKids of Georgia are experts on how to teach your infant to swim (and swim well, for that matter).
We've been training infants for decades now, some of whom went on to swim competitively in school as they grew older. It's a field we are passionate about and strive to be the best in, every single day.
If you'd like to get your infant started at learning this valuable life skill, we want to invite you to come check out our pool, talk to our instructors, and learn more about all the swim programs we have to offer.
Contact SwimKids of Georgia
Your children's water safety is our priority. It's time for your infant to start learning survival swimming. 
Sign up for our Infant and Survival Swim Lessons.