One of the questions new parents often ask when walking through our doors for the first time, is: "How early can a baby learn to swim?"
It's understandable, when faced with a litany of classes and activities all designed to help a little one grow, that parents would wonder at what age swimming is appropriate and actually beneficial to their child. The short answer to this question is that a baby is usually ready to be introduced to swim classes at four months old.
But like all "short" answers, there are actually some additional things you should consider when enrolling.
If you've been wondering how early can a baby learn to swim, it's good to think about where your child is in their development. Being able to roll over on dry land is important if you are considering enrolling your child in an aquatic survival course, where rolling over to float on their back is the primary goal.
If your child is developmentally delayed, depending on the severity, knowing when to enroll them in swimming will rest largely on the education and experience of the instructor. We recommend contacting us to find out more about our Let's Adapt program especially designed for special needs children.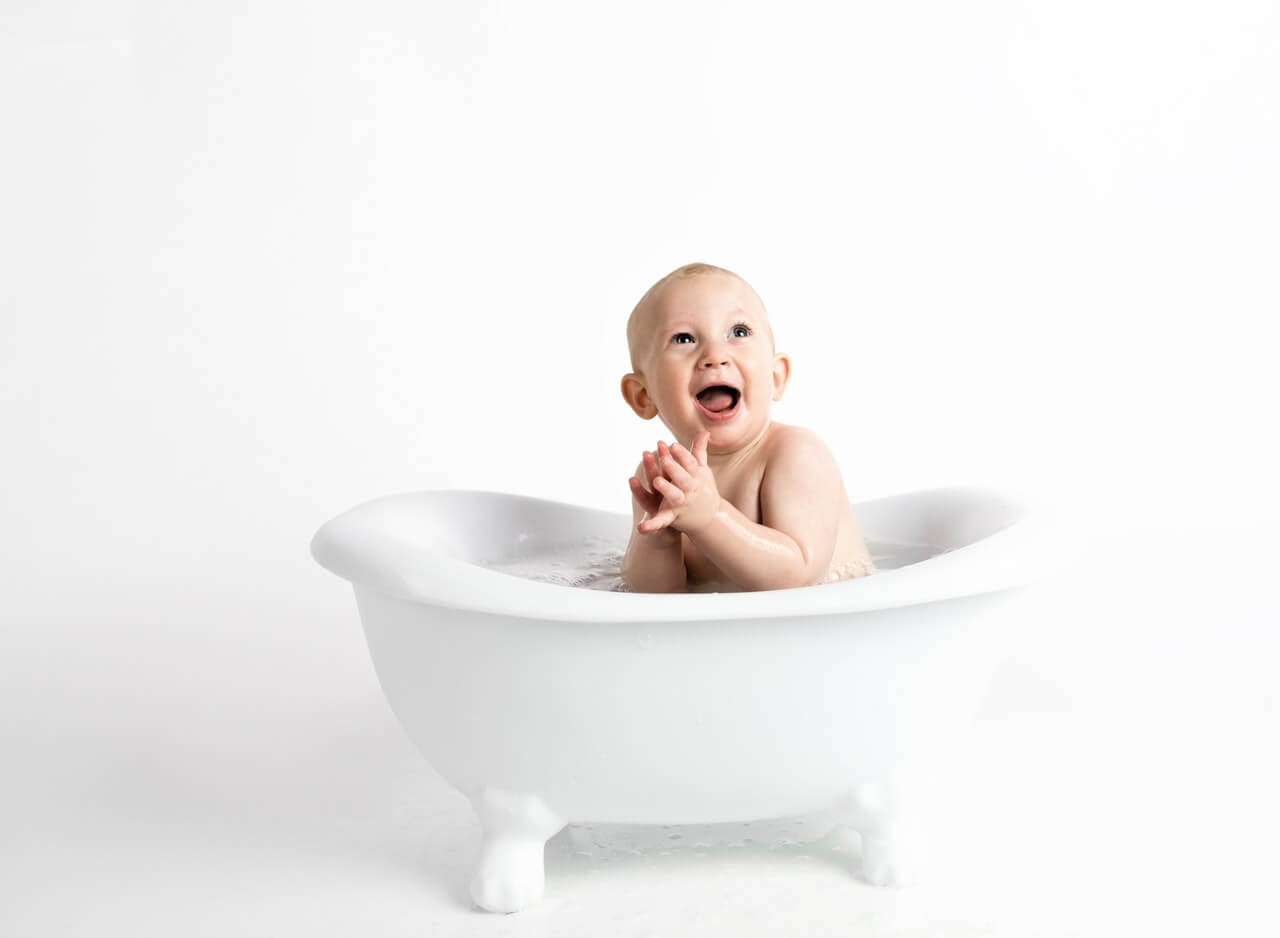 How early can a baby learn to swim by themselves?
The earliest they can navigate the water on their own (with close-touch supervision by an adult) is after going through infant survival swimming. (Not sure what that is? Click here). This gives them a basic safety foundation to build on.
Once they've successfully mastered aquatic survival skills, the next step is to incorporate kicking and a float-swim-float sequence. This is where they become a little more independent. As their coordination grows, so does their ability to learn additional skills like using their arms and learning the different types of strokes.
How early can a baby learn to swim when you are involved?
There is so much you, the parent, can do to prepare you baby for swimming lessons. Babies pay close attention to the cues their parents give off.
If you want to help them develop a love of water (which isn't hard for most babies), spending time playing with them in the bathtub, especially starting at around 3 or 4 months, can help a lot. Get them used to feeling water all around their body, and bring in toys of various sizes and textures for them to play with.
How early can a baby learn to swim in a group?
Every swim school approaches this question in a unique way, and we are no different. We have structured our swim training so that every student coming in has a chance to work with an instructor one-on-one to learn the foundations of swimming (or fill in any knowledge gaps), before moving into age-appropriate group classes.
We consider this the best route for a couple of reasons: 
It ensures that every student gets individualized training that addresses their needs.
Getting personalized instruction up front helps students feel more confident and comfortable in the water, and more free to enjoy the group classes we hold. We strive to inspire a lifelong love of swimming.
Contact SwimKids of Georgia
Your children's water safety is our priority. It's time for your infant to start learning survival swimming. 
Sign up for our Infant and Survival Swim Lessons.