Alpharetta Swimming Lessons
Infant Survival Swim and Continued Aquatic Education
Ready for your child or grandchild to be safe and confident around water? We have a full list of Alpharetta swimming lessons and swim programs from infants through adult, for all levels of swimmers. Get life-saving infant swim lessons, and survival swim training from expert instructors for your child.
Swimming is one of the most important skills children can learn – both for their safety and your peace of mind. Our local swim instructors near Alpharetta, GA offer swim programs for all ages and skill levels!
We specialize in infant swimming lessons and survival swimming lessons, ensuring that your child will be both safe and confident in the water. Our streamlined and popular programs will have your child or infant floating and paddling within weeks, not years!
Contact our Alpharetta swimming lessons and swim programs team today and help your children safely discover the joy in swimming!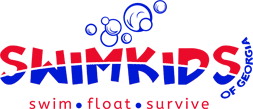 SwimKids of Georgia is a team of first-class instructors providing your child one-on-one survival swim lessons. Infants and children swim with proper technique – in weeks!
With over 30 years of teaching experience and close to 10,000 children taught, SwimKids of Georgia offers unparalleled knowledge, experience and success in swim and survival swim instruction.
"SwimKids is an absolutely unique swimming school that teaches pretty much all ages to swim and survive in the water. Nadyne's success results are 100%. She taught both my kids, and they are now two amazing little swimmers. Highly recommend this place to anyone who cares about their kids' safety and essential skill of swimming."
Elena K.
"After just a few short lessons, your kid is swimming! You can rest assured that they're learning the right survival techniques – and that they'll come out liking it too!"
Jannie B.
Transform your infants or toddler from helpless into confident, capable swimmers –  in weeks!
Certified swim programs for infants through adults of all swimmers levels, specializing in aquatic survival swimming!
Survival Swimming
We instruct infants, toddlers, and children how to swim with proper technique and use proper survival swimming technique.
Professional Trainers
Our survival-swim instructors are professionals who receive 240 hours of training, and continuous mentorship from our lead instructor.
Individual Attention
SwimKids provides the highly-personalized program your child needs, giving them 1-on-1 time with their trainer and involving you as your child's cheerleader.
Preventing Drowning & Saving Lives, One Child At A Time
1.
Drowning Is A BIG Problem
Drowning is the leading cause of death for children under 4; yet, so many parents are unaware of how dangerous water is for young children who are non-swimmers.
2.
We're Different
What separates us from other swim programs is that we teach proper survival swim technique, emphasizing the Rollback-To-Float method. Floating is rest …it makes a huge difference!
3.
Starting early makes a difference
The longer a child waits to swim, the harder it is to learn. Infant and youth swim lessons develop your child's cognitive skills and turns them into better swimmers, faster.
"We enrolled our older son into the Swimkids of GA program when he was 10 months old. He quickly learned the swim survival skills which were most important and valuable! The owner/instructor is not only highly professional but also a caring person who is focused on the most important – teaching our kids to survive in the water."
Eliza Z.
"My son (4) had been to 2 other swim schools and could not swim. I finally found Swimkids and within the first few minutes saw a difference. Nadyne made my son feel accomplished, treated him like a person and reinforced only his positive behavior. "
Inge M.
Meet Your Instructors for Cumming Swimming Lessons
Nadyne Siegel Brown
Owner / Principal Instructor
Jodi Beard
Lead Infant/Toddler Survival-Swim Instructor
Chloe Sloth
Swim Coach / Marketing
Your Training Instructors
Swimming Tips & Resources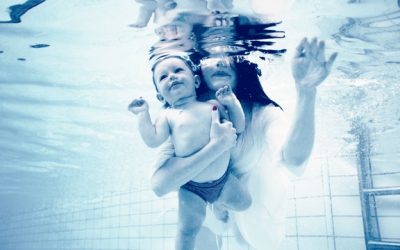 Sending your child for baby swim lessons before they can even walk seems counterintuitive, but it's not! Deciding to take your child swimming for the first time can be a daunting decision for parents. It's almost never too early to teach your child to swim, and the...
How to Get Started
1. Schedule a phone consultation
Send us a message, or call to learn more. One of our staff will schedule a time to share the program details with you.
2. Schedule a Visit
We'll schedule a time to come in and check us out, learn more about the programs and see them in action.
3. Start your child's training!
After registration, we'll schedule a time for your child's one-on-one placement assessment with an instructor, then get started with a schedule for your child's lessons.
Contact SwimKids of Georgia for Alpharetta Swimming Lessons
Services & Programs
Locations We Serve
COntact Details
Monday to Friday: 9:00 AM – 7:00 PM
Saturday: 7:30 AM – 12:30 PM
Sunday: 1:30 PM – 5:00 PM
Address: 1505 Redi Rd.,
Cumming, GA 30040
From the North
Head south on GA-20 E toward Crestbrook Drive.
Turn right onto GA-20.
Turn right onto GA-9 S.
Pass by Pizza Hut (on the left).
Turn right onto Redi Road.
Contact our Alpharetta swimming lessons and infant swim lessons team today!
From the East
Proceed west on Buford Dam Road.
Turn left onto GA-9 S.
Turn right onto Redi Road.
Contact our Alpharetta swimming lessons and infant swim lessons team today!
From the South
Proceed north on GA-141 North.
Turn right onto GA-9 North.
Turn right onto Redi Road.
Contact our Alpharetta swimming lessons and infant swim lessons team today!
From the West
Proceed east on GA-9 North.
Turn left onto Redi Road.
Contact our Alpharetta swimming lessons and infant swim lessons team today!